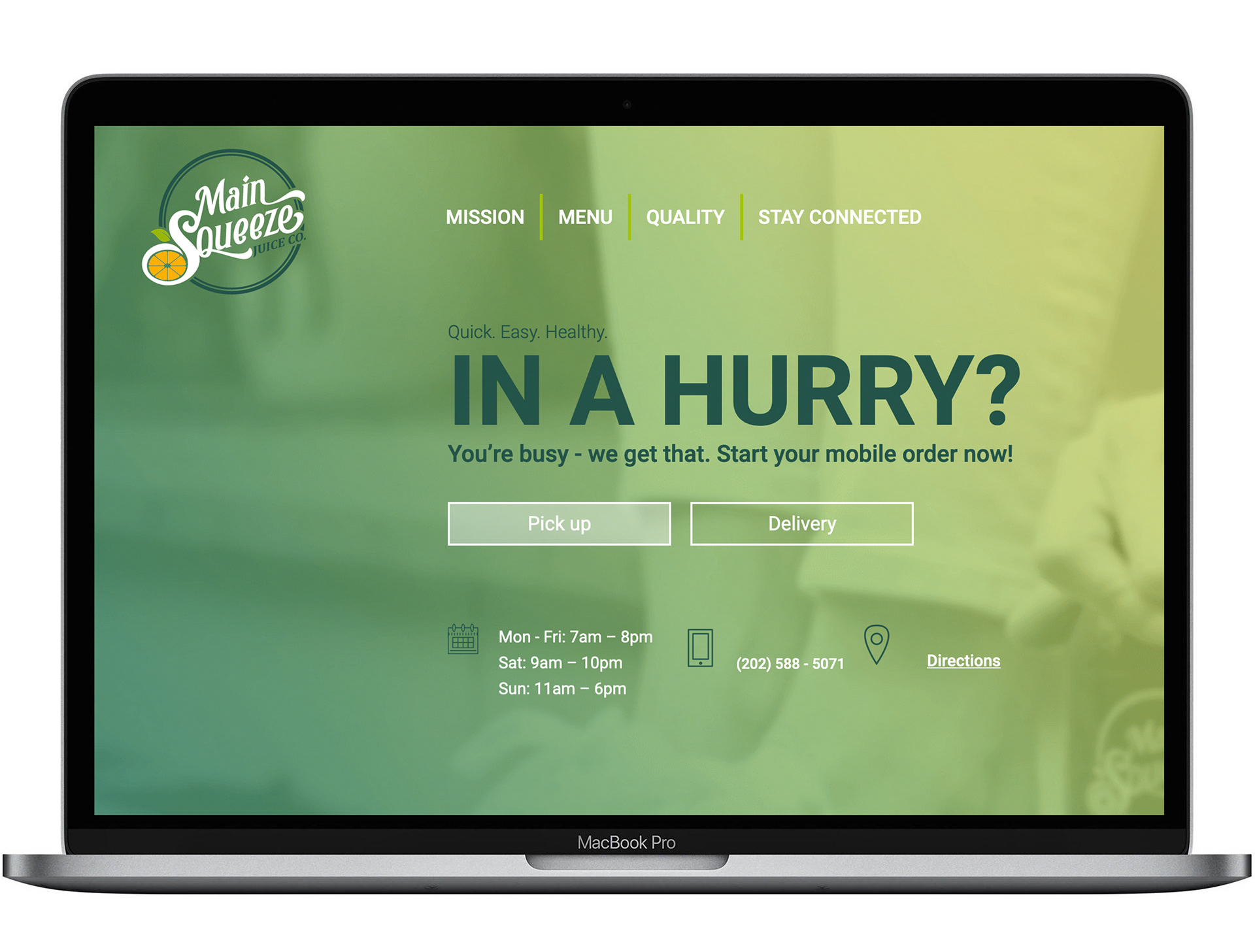 The Main Squeeze Juice Company brand is synonymous with nutrition, and their customers and partners are proud of being a part of this wellness revolution. Their fresh branding makes their customers feel good about stepping forward into a new, healthy lifestyle that will change their lives.
The goal of this project was to develop (create HTML&CSS) a one-page responsive website for a Georgetown location for the Main Squeeze Juice Company. Taking the existing brand guidelines of the company, I was able to implement these characteristics in my overall design. 
The target audience for this branch was college students in the Georgetown area that want quick, fresh and cheap service. These customers tend to check out a new restaurant on social media before trying it in real life, so I wanted to make the website as visual as it was informative. This is also the main reason why the site had to be responsive. Students are constantly on the go, so being able to have access to the site via phone was extremely important.
I also knew that students don't always have the time to wait in long lines in between classes. To solve this issue, having a delivery and buy online and pick up service will accommodate a busy students schedule. The placement of this information was important as well. Having these options in the above the fold section make it evident that Main Squeeze Juice Company is adaptable when helping their customers prioritize their health.

​​​​​​​