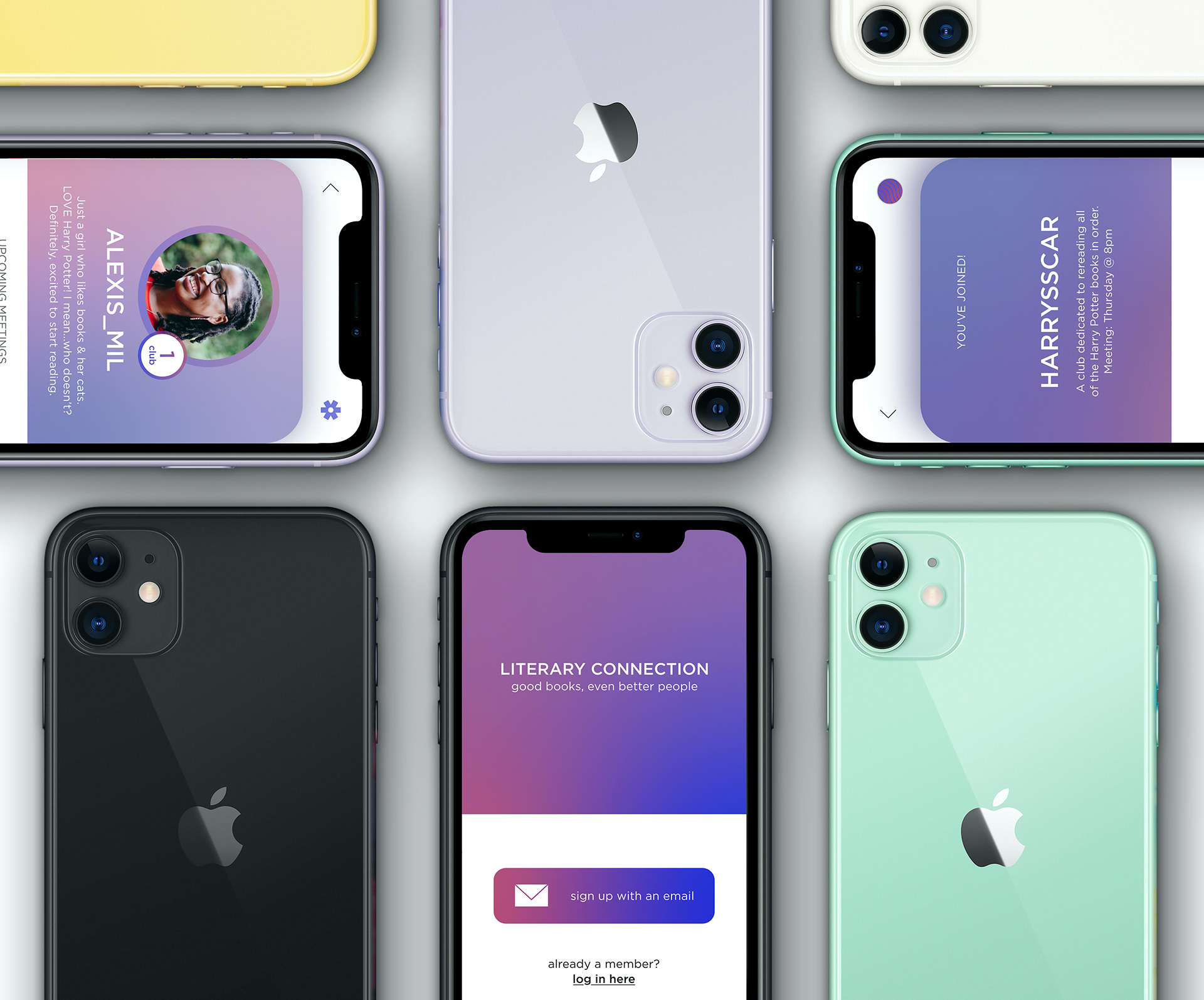 Application's Primary Task:
To make it easy to connect with people who have similar book interests.

Features:
Chat rooms for clubs to interact with one another
A bookshelf with all of their digital books they have saved/read
When they view someone else's page, they can see a percentage of how similar their interests are
A media section where people are able to post playlists (connected to Spotify), images/gifs or videos in relation to their club – to the book club page
Users share bookmarked pages/quotes on their personal pages or in the book club page.

Target Audience:
For people 20-30 who enjoy reading and creating dialog about subjects of interest to them, from the comfort of their own homes or if they are on the go.